Projects
Main Street at Lakewood Ranch
Wilson Walls, Inc. stepped in to help this project when another company walked off the job. When we started, stucco was behind schedule significantly. We got the walls back on schedule in a very short period of time. Main Street is an upscale strip mall designed to be a central showcase for the Lake Wood Ranch area.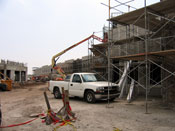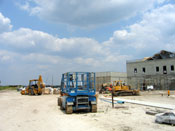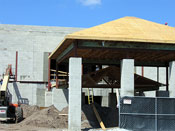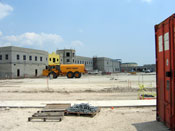 Lake Vista Condominiums
This is our largest project to date. It is six large buildings that are destined to be one of the premier living areas in the area. This is a good example of Mark using his encyclopedic knowledge of construction to help the general contractor and other sub-contractors correct problems on the first building so the remaining buildings will much smoother.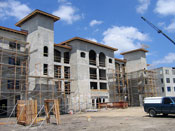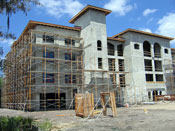 Sunrise Point Condominiums
Sunrise Point is a large two unit condominium project that we completed in record time, and with a high degree of quality.